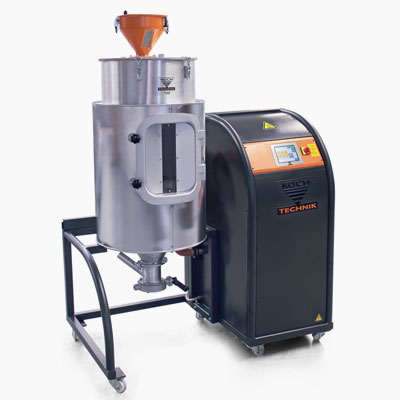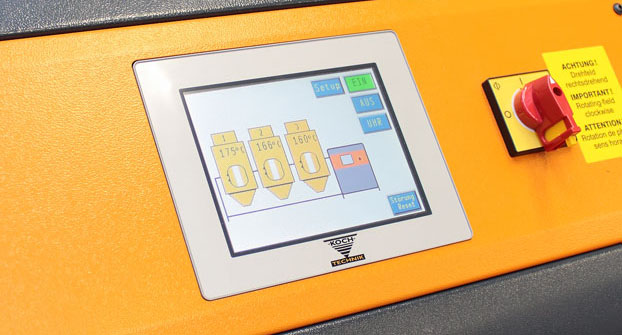 KKT – The mobile and compact dry air dryer
The KKT is a dry air dryer in its most compact form but it offers the same benefits as the CKT and the EKO. It is feature packed and uses the highest quality components.  
The choice of three different control programmes means that any plastic material can be dried correctly, irrespective of its nature.
The ECO energy saving programme saves up to 40% on energy costs.
The high-speed programme is designed for maximum material throughputs and consistent quality
The basic programme for routine levels of daily production and optimum drying quality.
Depending on the version, the KKT dryers are fitted with containers with drying volumes ranging from 40 to 100 litres. Containers can be added if higher volumes are required. Like the dryer itself, these can be mounted on a moveable base.
PDF Download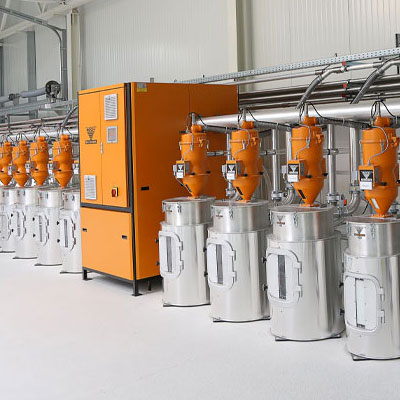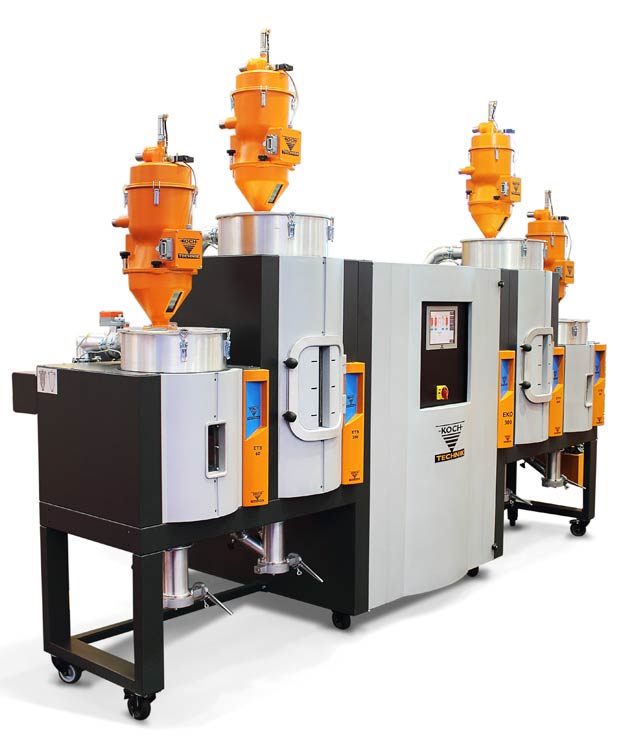 CKT / EKO
The reliable CKT dehumidified air dryers from Koch Technik dry plastic granulates to leave them with the optimum level of moisture. This is an energy-saving, standalone closed circuit that works completely independently of the ambient climate.
Our dry air technology – Your advantage: Dry, warm air flows through the drying containers and absorbs the moisture of the pellets.
The saturated dry air flows through a desiccant container where it is dehumidified and then it flows again through the pellets.
When the desiccant is saturated, the drying air flow is diverted to a fresh container and the previous container is regenerated. Due to the constantly changing regeneration, we can guarantee you a consistent drying process.
Economical drying: In addition to the effective granule drying, we also offer you efficient drying solutions.
They protect your material and save energy: With the KOCH ECO control system, you protect your material against over-drying and in combination with a dew point control and frequency-controlled blowers, you can save half of the energy normally used for the drying.
Drying containers are available in sizes 60 to 2.800 Litre
PDF Download