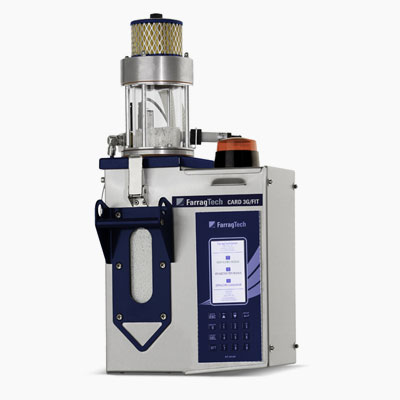 CARD G 1-6L
The compact CARD G FIT series was developed by FarragTech based on years of experience in the field of resin drying for low material throughput. Ideally mounted on the throat of your machine means no loss of floor space and ensures the polymer is sufficently dryed befor being processed .  
Easy to clean
5 Year Warranty 
Ability to control a hopper Loader via the dryer interface 
PDF Download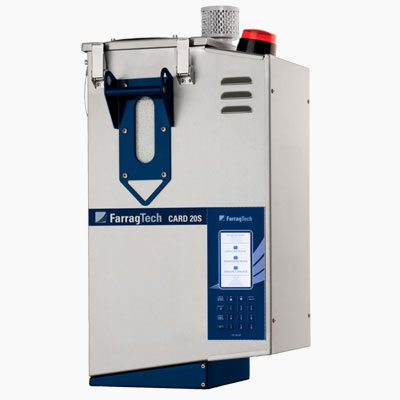 CARD S 10-160L
The CARD S is available 6 hopper sizes from 10 to 160 liters with the integrated FIT controller it is possible to achieve perfect drying results, having inbuilt energy and heat regulation it provides the ideal solution for materials such as PA and PC as it avoids material oxidation  
Full Stainless Steel construction
5 Year Warranty
User friendly control system  
Can be machine or floor mounted 
PDF Download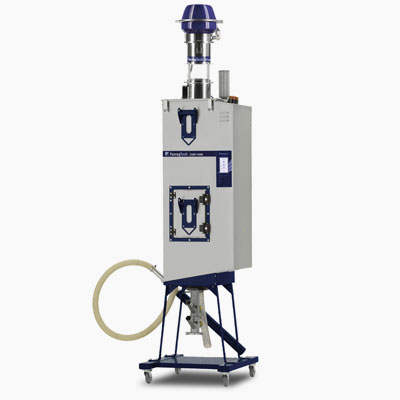 CARD M 40-375L
The CARD M series has been especially developed for customers who value the lowest possible compressed air and energy consumption. There are a total of six sizes available: 40M, 70M, 110M, 160M, 225M and 375M. All dryers can be used as a mobile dryer, the 40M and 70M also directly on the machine 
Completely insulated drying hopper for drying temperatures up to 200°C
Service door for easy cleaning (standard on sizes 70M and up)
Extremley energy efficent 
PDF Download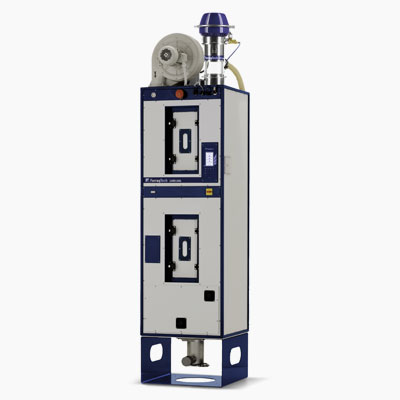 CARD L 250-3500L
The largest member of the CARD-Family comes in 10 standard sizes
covering hopper volumes from 250 to 3500 liters. Whether stand-alone or integrated in a central system, every dryer contains its own FIT controller, a built-in switch cabinet and interface for loaders and molding machine controls. The L-Series is designed with the capability of recovering compressed air from blow molding machines and heat from the air compressor allowing for ZERO ENERGY DRYING.
The maintenance free operation, the ease of cleaning through two service doors with built-in sight glasses and automatic filter cleaning makethe L-Series incomparable with any other dryer.
PDF Download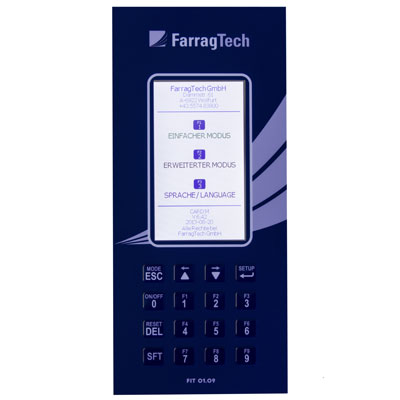 FIT Controller
FIT- Controller the intelligent control system from Farragtech. This is user friendly control system has preloaded menus to dry most common polymers. These menus include drying time, temperature and sleep mode parameters. This ensures optimum drying results are always achieved without the need for technician intervention. One hundred additional recipe pages are available to store non standard recipes.
PDF Download