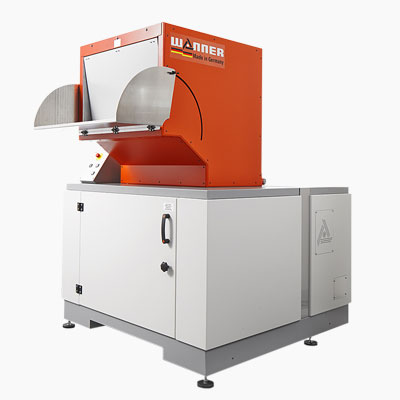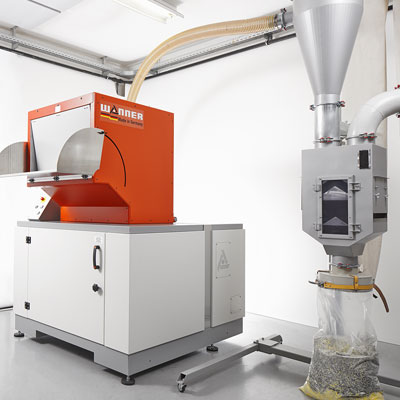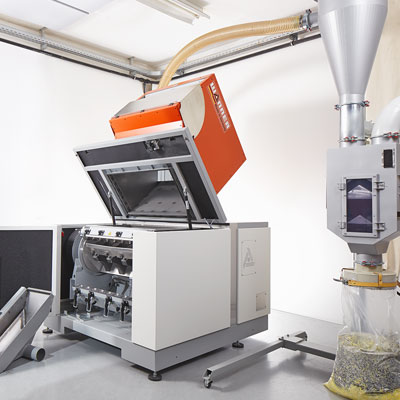 E Series
The Energy series can be used as a central granulator away from your production area or as a powerful in-line granulator for large blow or injection moulded parts, you will find the granulator's high performance, robust design and ease of use second to none.
Sound proof enclosure as standard for low noise levels.
Easy access to the integrated, sound dampened, blower for cleaning.
Rubber mounts isolate the cutting chamber and motor from the base frame and feed hopper for reduced vibration and noise levels.
Tangential entry cutting chamber for easy feed of bulky reject parts.
Oversized bearings, shafts and drive guarantee long service life.
A choice of rotor geometries to suit your application. Standard scissor or V-cut configuration for high quality, low dust granulate.
PDF Download