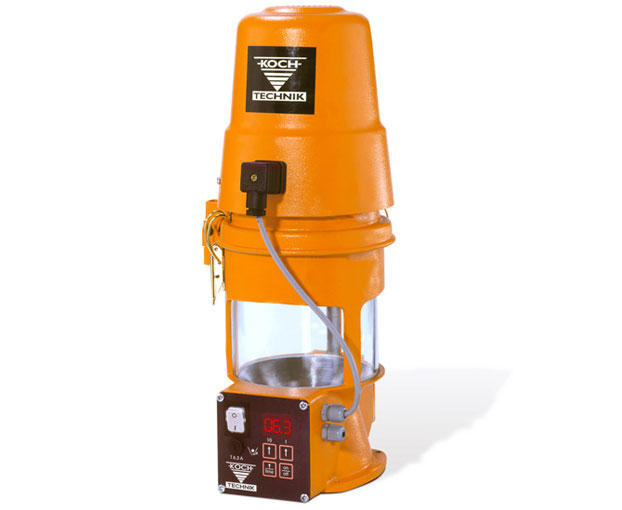 Miko
The Miko hopper loader represents an ideal way of feeding materials for throughput's of up to 15KG/h. With its inbuilt filter cleaning it ensures a long service life. The toughened glass body can act as a visual aid as well as being extremely durable even with abrasive materials
Height of 43 cm and weight of only 4,800 g
Capacity 1.3 l
Suction motor 0.65 kW
Automatic filter cleaning of a cartridge filter
Easy handling: You can swivel the device without disassembly on the hopper and open the hood
Conveying capacity up to 15 kg/h, distance up to 25 m, height up to 5 m
PDF Download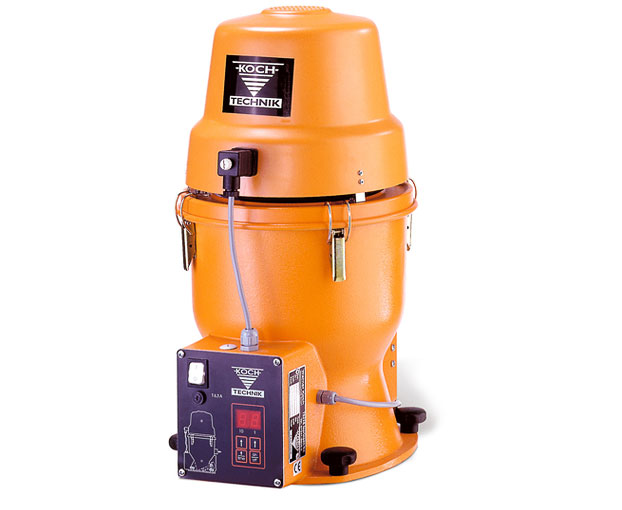 608
Hopper Loader for throughput's up to 50 kg/h
This low-cost conveyor is suitable for stand-alone solutions without a compressed air connection for virgin materials. The material/air mixture is separated by a removable filter cloth that separates dust to 200 µm (i.e. 0.2 mm)
Made from a durable and sturdy cast aluminium construction the 608 is the loader of choice for a trouble free conveying solution
PDF Download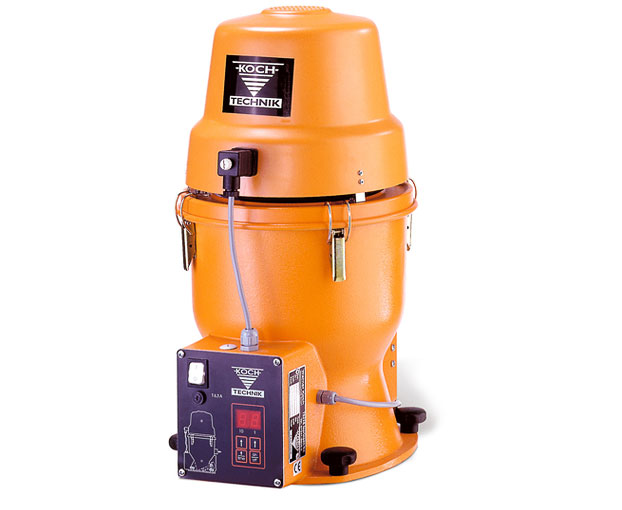 612
The 612D – Loader with rotary blade cleaning is for a material throughput of up to 60 kg/h
Whether you convey virgin material, ground material or powder – our compact conveyors ensure a dust-free operation.
The conveyed material/air mixture is separated and is separated by a polyester fleece filter. The filter retains all particles larger than 2 μm. By comparison: a human hair has a thickness of about 50 μm, i.e. 0.05 mm.
After each conveying cycle, the filter cartridge is cleaned by a rotatory air blast to ensure the highest level of performance and longevity.
PDF Download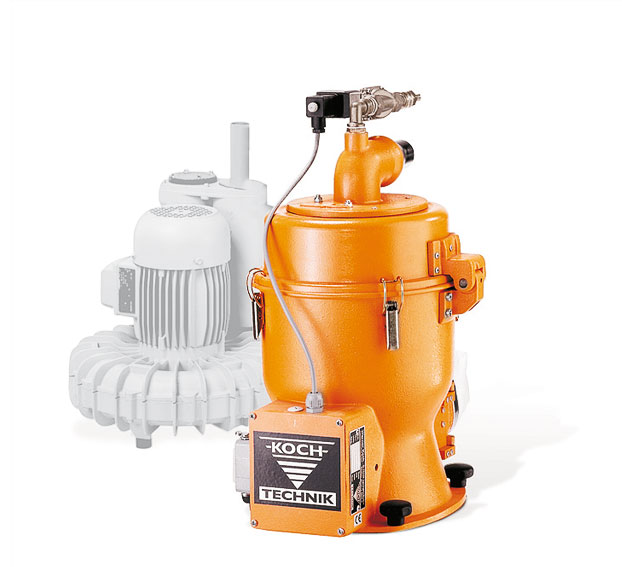 Three phase loaders
Three phase loaders as for medium to large throughput's of plastic pellets
Long conveying distances , large conveying quantities, Near no maintenance and a long service life are just a few advantages that speak for these devices.
Most important characteristics:
Automatic rotary-blade cleaning
Material shortage warning
Main body bottom from GKAL
Type
138D

238D

1320D

2330D

Blower
1.5 kW
2.5 kW
1.5 kW
2.5 kW
Volume
12 litres
12 litres
20 litres
20 litres
Conveying
capacity
150 kg/h
200 kg/h
300 kg/h
400 kg/h
PDF Download