Sprue Pickers & Separators
---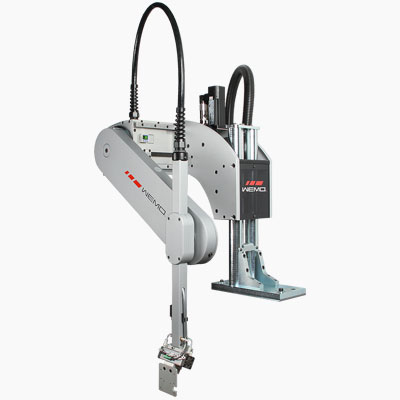 4-5 Swingarm
The Wemo 4-5 swingarm sprue picker is a unique way of handling sprue's and small parts from the moulding machine. With the swingarm movement it gets several advantages compared to conventional sprue pickers.
• Faster –The servo swing motion allows more efficient movements and faster take-out times often as low as 0.5 seconds.
• Lower – With the lack of need for compressed air the running cost are significantly reduced
• Longer – Electrical operation means fewer moving parts, smoother movements and reduced wear. This increases the life span over pneumatic sprue pickers
PDF Download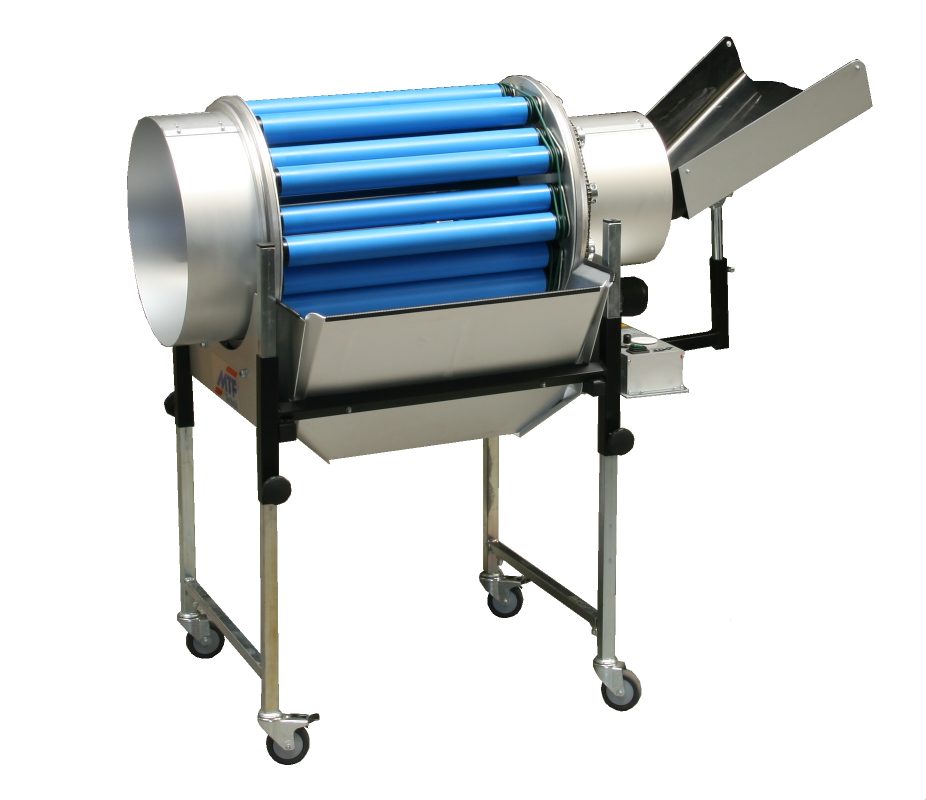 Separation Drums
The patented MTF Separating Drums with Planetary Central Adjustment  are used for automatic separation of parts and sprues of different size. These drums are suitable for frequently changing part combinations and therefore the roller spacing can be readjusted very quickly with no need for tools
Best separating results
Patented planetary central adjustment for quick adaptation to changing product measures
High performance and powerful planetary gear motors
Separating parts do not get jammed and damaged due to the
reverse rotation of the separating rollers (patented)
Constantly variable height and inclination of the drums
Simple and convenient operation
Solid construction
PDF Download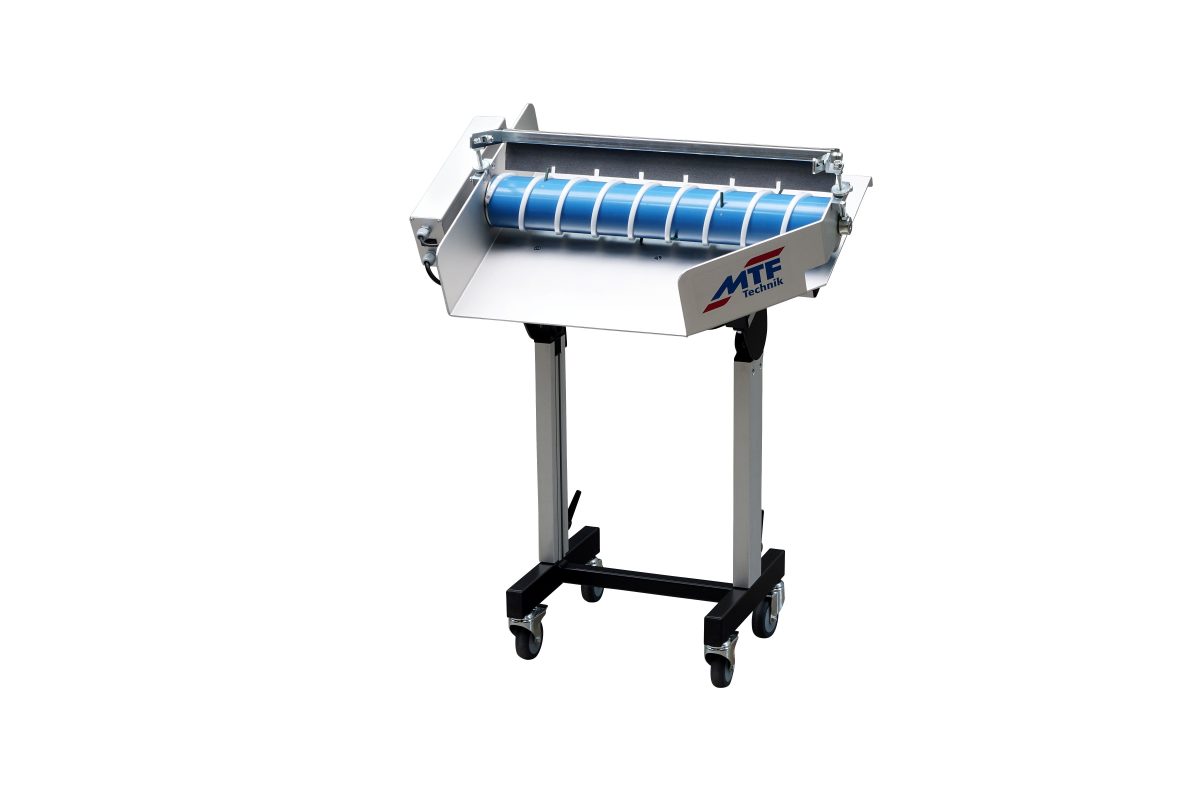 Roller Separator
The MTF Multi-Separators MSL and MSR are the perfect addition to your mould shop, when dealing with separation of injection moulded parts and runners. In particular they are useful
when little space is available and a flexible operation at various machines is required.
PDF Download
SEE IT IN ACTION