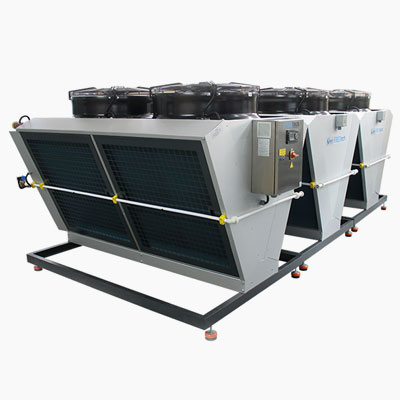 Free Coolers
Freetech series wet-dry coolers are equipped with adiabatic cooling systems in order to increase cooling efficiency in hot
weather. Via evaporation cooling fins located in front of the exchanger surface, the moisture level of the intake air saturated and air temperature is decreased below the ambient temperature.
Heat exchanger is manufactured from copper tubes and aluminium. Fins are coated with a protective layer for weather
resistance.
V type heat exchanger design reduces footprint & increase heat exchange efficiency by balanced air distribution on coil surface
Axial fans, with external motor with thermal protection.
PDF Download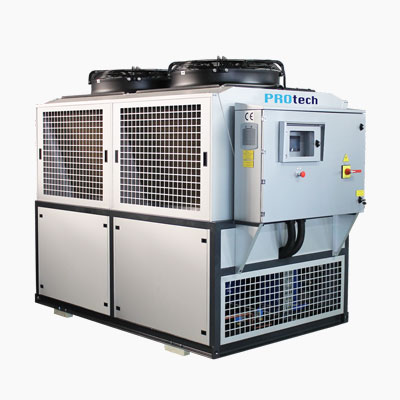 NovaTech
The NovaTech chillers are an optimal supplement to the existing range of temperature control solutions provided by Geiger Handling with cooling capacities of 2 Kcal/h to 540 Kcal/h. Robust and powerful centrifugal pumps and stainless steel, insulated water tanks ensure they are highly reliable.
Highly efficient shell&tube type evaporator.
Accurate temperature control with microprocessor control
Can be situated outside
PDF Download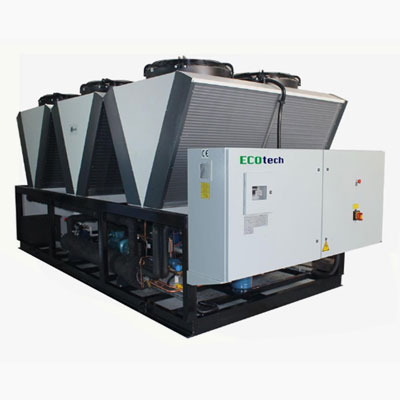 Eco-Tech
The Eco-Tech range of hybrid chillers combine the technologies of freecooling and a conventional chiller in one unit , in colder conditions only the free cooling circuit is active once the ambient temperature rises above a set level the system automatically activates the chiller circuit
Maximum energy efficiency
Self regulating
Stable temperatues all year round
PDF Download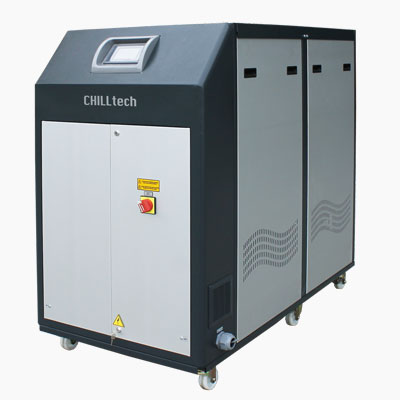 ChillTech
The Chilltech units are a revolution in mould tool chilling and heating. They can be configured in either single or duel circuit for independent control of both halves of the mould, the integrated chiller allows or rapid optimization of the cooling circuit
Cooling Capacity from 9 Kw to 125 Kw
Heating Capacity from 6 Kw to 24 Kw
User friendly control system
PDF Download